25 Group Royal Observer Corps Association
About this Organisation
The 25 Group Royal Observer Corps Association membership has restored Number 23 Monitoring Post Skelmorlie, Ayrshire PA17 5HF calling it Skelmorlie Secret Bunker.
It is a Royal Observer Corps underground monitoring post manned during the Cold War as part of an extensive reporting and monitoring chain covering the United Kingdom to report on the location and effects of a nuclear attack. The ROC monitoring posts stood-down in 1991 with the ending of the Cold War and all equipment and instruments were removed.
Skelmorlie 25 Group (AYR) 23 post was restored back to its original condition in 2004 to educate the public in the role of the R.O.C and has taken part in the Ayrshire Doors Open day event ever since.
The site also contains a 30 foot Portacabin used as a small museum.
Work is also progressing on restoring the cluster master monitoring post on Bute.
The free admission guided tours are carried out by unpaid volunteers of the Association, and all visits must be pre-booked due to limited space underground as the monitoring post was designed for a crew of 3 persons.
Organisation Type
Local History Society/Association/Group
Museum
Museum Library or Archive
Other Information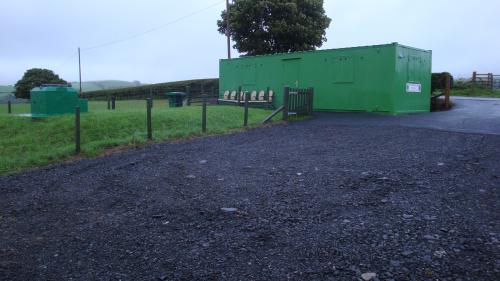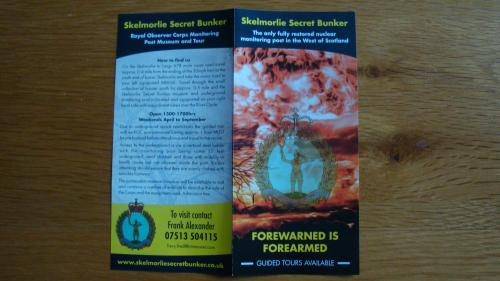 Entry last updated: August 22nd, 2018
Resources Available
Title
Description
Type
Royal Observer Corps Association

The restored underground ROC monitoring post and museum has:
- equipment, uniforms and publications relating to the work of the ROC during the Cold War
- a working Carrier Control Point and training kit operated by the Police to warn the public in the event of nuclear attack
- a substantial library of ROC publications and aircraft reporting equipment relating to the WW2 role ... read more

Primary, Oral, Sound, Images/Photographs, Maps, Film, Meetings/Events, Artefacts
Please note that links to websites and catalogues are provided by the Organisations listed and not maintained by Scottish Local History Forum.