Archives and Special Collections, University of Strathclyde
About this Organisation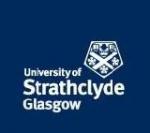 Archives and Special Collections is part of the University Library at the University of Strathclyde.
We hold a unique range of archives and books documenting a wide range of human activity. Our areas of strength include education; science, technology and engineering; occupational and environmental health; town planning; labour and political history; Glasgow history; mountaineering, travel and exploration.
Our archive collections include the official records of the University of Strathclyde from 1796 to the present day as well as the records of many external organisations, persons and families. Examples include the papers of Patrick Geddes (1854-1932), one of the greatest social thinkers of his time; the records of the Occupational and Environmental Diseases Association, the world's first major asbestos campaign group; and the papers of George Wyllie (1921-2012), the renowned Scottish artist.
We also hold more than thirty collections of rare or significant printed material and books from the 15th to the 21st centuries. Collections include the Anderson Collection (the personal library of John Anderson (1726-1796), natural philosopher and pioneer of education for the working classes); the Young Collection (chemical, alchemical and pharmaceutical books from the 16th and 17th centuries); and the Robertson Collection (history and description of Glasgow, Scottish topography and travel history, canals, and Scottish tours).
Many of our collections are of regional, national or international significance.
Organisation Type
University Library or Archive
Entry last updated: March 25th, 2019
Resources Available
| Title | Description | Type |
| --- | --- | --- |
| Official Records of the University of Strathclyde and its Antecedents | The University of Strathclyde in Glasgow has a rich and complex history. Established as Anderson's Institution in 1796, it was subsequently known as Anderson's University from 1828-1877; Anderson's College from 1877-1886; the Glasgow and West of Scotland Technical College from 1887-1912; the Royal Technical College from 1912-1956, and the Royal College of Science and Technology from 1956-1964 ... read more | Primary, Images/Photographs, Catalogued |
Please note that links to websites and catalogues are provided by the Organisations listed and not maintained by Scottish Local History Forum.