Robert Gordon's College Archive
About this Organisation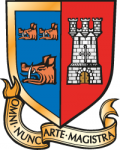 A purpose-built Archive was created during the refurbishment of the College Library in 2000. It houses written records, photographs and memorabilia covering the history of Robert Gordon, his residential school or Hospital (1750-1881), the College (1881 to present), the buildings, staff and pupils.
Rolls of Honour for former pupils killed in WW1 & WW2 are available on the College website.
Access is by appointment only, but staff are happy to answer enquiries by email:
archives@rgc.aberdeen.sch.uk
Organisation Type
School/Further Education Library or Archive
Entry last updated: January 5th, 2021
Resources Available
Title
Description
Type
Robert Gordon's Hospital Collection

Robert Gordon's Hospital (1750-1881)

Royal Charter of Robert Gordon's Hospital, sealed 1772
Royal Charter confirming privileges and extending powers 1792
Governors' Minutes (10 ledgers & index) 1731-1885
Minutes of Committees (6) 1796-1881
Enactment Books (2) 1779-1881
Statutes and Rules of Gordon's Hospital 1784 ... read more

Primary, Secondary, Images/Photographs, Maps, Catalogued, Artefacts
Robert Gordon Collection

Robert Gordon - family papers including:

Marriage Contracts of his parents and of his sister Mary;
Testament of Arthur Gordon (father);
Robert Gordon's Mortification 1731;
Inventories of his coins, medals and furniture;
His collection of prints (11 volumes) and two of his books.
His collection of coins and medals
Various letters, promissory notes, ... read more

Primary, Secondary, Images/Photographs, Artefacts
Robert Gordon's College Collection

Entrance Registers (5) 1890-1989
Leavers Registers (2) 1933-1990
Attendance Registers (85) 1901-1986
School Attendance Registers (4) 1882-1911
Marks Registers (89) 1884-1973
Governors' Minutes, bound (94) (1910-23 entitled RG Technical College) 1881-1981
Minutes of Committees, bound (41) 1881-1929
School Log (3 ... read more

Primary, Secondary, Online/Digitised, Oral, Sound, Images/Photographs, Film, Newspaper, Catalogued, Artefacts
Please note that links to websites and catalogues are provided by the Organisations listed and not maintained by Scottish Local History Forum.