University of Dundee Archive Services
About this Organisation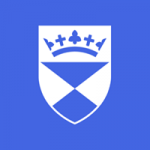 Archive Services manages and maintains the University of Dundee's extensive archive collections. We hold a wealth of material including records of the University's administration, staff and student body from its founding as University College in 1881 to the present day. We are particularly strong in the areas of local history having an extensive photographic, map and plan and local history book collection. We also hold the records of hospital and asylums for NHS Tayside* and collections created by individuals, industry and organisations in the Tayside area and beyond. These include records of a large proportion of the jute and flax companies (and related industries) operating in Dundee and the surrounding area and the Brechin Episcopal Church collection.
The Archive is open to everyone and access to the records is free.
*Note that all clinical information is closed for 100 years
Organisation Type
University Library or Archive
Entry last updated: March 29th, 2018
Please note that links to websites and catalogues are provided by the Organisations listed and not maintained by Scottish Local History Forum.