NLS 'Scottish History Society' Publications
About this Resource
The Library has a complete set of Scottish History Society publications and these are digitised and available online. From 1887 to date, the Society has published both manuscript and printed primary materials, much of which can be hard to access otherwise, thus creating a valuable resource for anyone interested in Scottish history and the Scottish people. Covering all periods from the 12th to the 20th centuries, they illustrate the history of Scotland as recorded by contemporaries.
Contained within over 180 volumes is original source material ranging from government documents to personal diaries, making this a collection of great richness and variety. Each volume includes an authoritative introduction and they cover a wide range of subjects, such as law, farming, gardening, society, and even the joys of good housekeeping.
Organisation
This resource is held by:
Resource Details
Subject
Agriculture & Horticulture
Archaeology
Architecture, Surveying and Town Planning
Art
Business & Commerce
Crafts
Crofting
Ecclesiastical & Religious
Economic
Education
Emergency Services
Emigration
Fashion
Gaelic
Gender & Women
Genealogy
Gypsy/Travellers
Historic Buildings
Imperial & Colonial
Intellectual/Philosophical
Islands
Manufacturing
Maritime (navy, lighthouses, commercial shipping, and fisheries)
Medicine & Public Health
Military & War
Mining
Monument/Graves
Scots (Scottish dialects)
National Dress
Political & Diplomatic
Science & Technology
Social Movements
Social Work
Sports
Tartan
Television, Media & Film
Textiles
Transport
Urban History
Utilities
WWI
WWII
Era
Ancient
Pre-1000 BC
1000 - 1099
1100 - 1199
1200 - 1299
1300 - 1399
1400 - 1499
1500 - 1599
1600 - 1699
1700 - 1799
1800 - 1899
1900 - 1945
1945 - 2000
2000 - present
Access
Open to public: see website for opening hours
Official Records
Other Information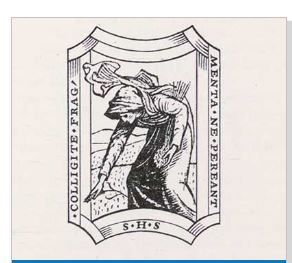 Entry last updated: May 11th, 2018
Please note that links to websites and catalogues are provided by the Organisations listed and not maintained by Scottish Local History Forum.