The 306: Dawn
When & Where
Horsecross Arts - Perth Concert Hall and Perth Theatre
Tuesday, 24 May 2016 - 8:00pm

to

Saturday, 11 June 2016 - 8:00pm
Dalcrue Farm, pick up from Perth Concert Hall , Mill Street, Perth, PH1 5HZ
Event Details
WORLD PREMIERE: A National Theatre of Scotland, 1418 NOW, and Perth Theatre co-production, in association with Red Note Ensemble.
The 306: Dawn
Written by Oliver Emanuel and Composed by Gareth Williams
Directed by Laurie Sansom
Costume and Set Design by Becky Minto
Lighting Design by Simon Wilkinson
Musical Director Jonathan Gill
"The 306: Dawn" is a new piece of music theatre from the National Theatre of Scotland. Based on real events, it charts the heartbreaking journey of three of the three hundred and six British soldiers who were executed for cowardice, desertion and mutiny during World War I (1914-18).
Joseph Byers (17) from Glasgow.
Too young to enlist, Joe, like so many at the time, has lied about his age to join the other men at the front. However, his dreams of being a soldier are quickly destroyed by the brutal realities of trench warfare and he soon finds himself in trouble with the authorities.
Private Harry Farr (25) from London.
Traumatised by the things he has seen and lived through as a serving soldier, Harry is suffering from shell shock and is now unable to fight. He has subsequently been convicted of cowardice, and as he waits to hear his fate, he dreams of his wife and hopes for a last minute reprieve.
Lance-Sergeant Joseph Willie Stones (24) from Durham.
Having used his rifle to block the entrance to a trench during fierce fighting, Joseph stands accused of casting away his arms in combat - an offence punishable by death. He thought he was protecting his men, but the top brass want to make an example of him to maintain discipline in the ranks.
With a contemporary score performed live by the Red Note Ensemble, the songs explore the vulnerability and devastation of the battlefield, alongside the inner struggles of the men.
Poignant and powerful, "The 306: Dawn" will be performed in a transformed barn in the Perthshire countryside. Join us, as we explore the lives of these unknown soldiers - who appear on no war memorials - and give them back their voices, stories and names.
Age guide 14+
Contains strong language and adult themes.
Please check here for exact dates and times - some performances are morning and afternoons:
http://www.horsecross.co.uk/whats-on/306-dawn.
Contact
Horsecross Arts Box Office
Costs
£11.50 - £19.50 (£5 - £14.50)
Event Location
pick up from Perth Concert Hall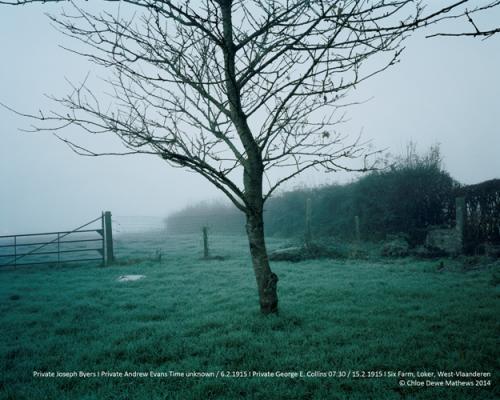 Disclaimer
Please note that you should check with the event organiser to confirm details of times and location - Scottish Local History Forum is not responsible for the events hosted by Member Societies.