Arthurian Linkes with Dumbarton, the Rock and the Area
When & Where
Wednesday, 10 February 2016 - 7:30pm
Concord Community Centre (next to the Denny Theatre), Dumbarton, G82
Event Details
There is tantalising evidence of King Arthur across Scotland and even at Dumbarton Rock. Hugh has studied the subject for many years and will discuss his published his findings with us.
Costs
Members free - £2 non-members
Event Location
Concord Community Centre (next to the Denny Theatre)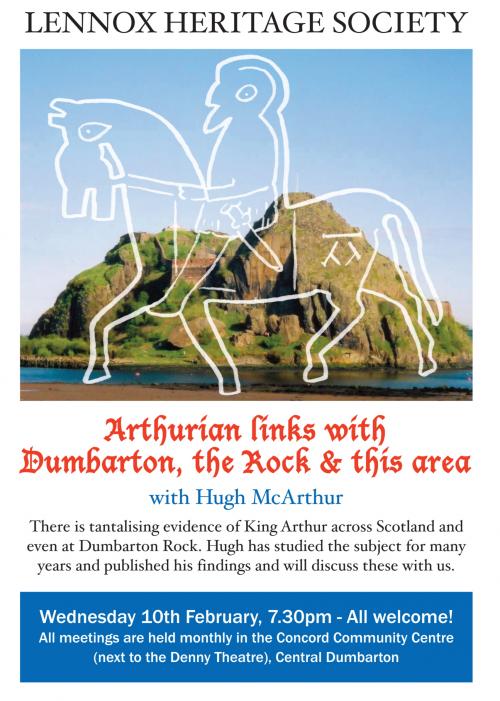 Disclaimer
Please note that you should check with the event organiser to confirm details of times and location - Scottish Local History Forum is not responsible for the events hosted by Member Societies.