The Castles of Kirkcudbrightshire
When & Where
Wednesday, 11 October 2017 -

7:30pm

to

9:00pm
Parish Church Hall, St Mary Street, Kirkcudbright, DG6 4DN
Event Details
DR JANET BRENNAN bought Barholm Castle in Galloway in 1999, along with her husband John, and they began the long process of restoring it from a ruined shell surrounded by thistles and hogweed to a comfortable home with a beautiful garden.
Since completing the restoration in 2005 Janet has been researching and photographing the other restored castles of Scotland, plus those that are still ruined and in need of rescue before it is too late. Her book, Scotland's Castles, Rescued, Rebuilt and Reoccupied, was published by The History Press in 2014. Janet is a former Chair of the Scottish Castles Association, a member of the Board of Historic Environment Scotland, an associate lecturer for the Arts Society, and is an active member of the Galloway Preservation Society and the Creetown Local History Group.
Her talk on Kirkcudbrightshire Castles Past and Present follows on from the successful exhibition of the same name which ran in the spring in the Mill on the Fleet, Gatehouse of Fleet as part of the Year of History, Heritage and Archaeology. Janet will illustrate various themes based on the many castles of Kirkcudbrightshire, including restorations, castles in danger, castles in care and art inspired by castles.
Costs
Members free, Visitors £3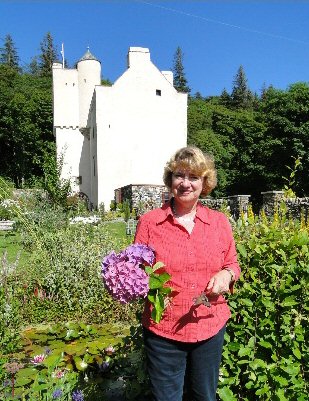 Disclaimer
Please note that you should check with the event organiser to confirm details of times and location - Scottish Local History Forum is not responsible for the events hosted by Member Societies.