Crime and Sexual Violence in the Inter-war Years
When & Where
Wednesday, 22 May 2019 -

1:30pm

to

2:30pm
National Records of Scotland, New Register House, 3 West Register Street, Edinburgh, EH1 3YY
Event Details
Louise Heren, PhD researcher, University of St Andrews
In the immediate aftermath of the Great War, British elites feared de-mobilizing soldiers – brutalized on the battlefield – might turn to violent crime. In particular, they worried that women and children might be at risk of violence. British Newspapers regularly reported sexual attacks on women, invoking images of rapacious soldiers returning to wreak havoc at home. However, the statistics do not support this contemporary fear. Instead they reveal a more worrying type of crime: sexual assault against female minors.
In this talk, Louise presents findings from her extensive research of sexual criminal cases tried at the High Court of Justiciary between 1918 and 1930. Louise will describe the circumstances of the crimes committed, the social status of the perpetrators and victims, and contemporary attitudes towards them. Most importantly, she will explore the loci of sexual crime and the victims' ages.
Her findings show that sexual attacks were not a response to the immediate stresses of war - nor were most of them committed against adult women.
Louise's research contains some disturbing narratives, essential to understanding the context of sexual violence in 1920s Scotland.
To book, please visit: https://www.nrscotland.gov.uk/research/visit-us/events-talks-and-visits. Attendees can also turn up on the day and any remaining spaces will be allocated on a first-come, first-served basis.
Event Location
National Records of Scotland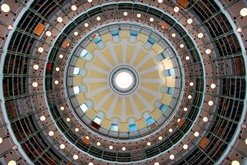 Disclaimer
Please note that you should check with the event organiser to confirm details of times and location - Scottish Local History Forum is not responsible for the events hosted by Member Societies.