Dancing in Edinburgh Through Scottish Enlightenment
When & Where
Saturday, 23 September 2023 -

10:00am

to

3:00pm
Edinburgh Adult Education Programme, Edinburgh, EH1 1LT
Event Details
Scotland has a long and diverse dance tradition spanning many centuries. A major creative component of this tradition was formed during the Scottish Enlightenment(1700s – 1830s), with one of its epicentres in the city of Edinburgh. The course will introduce students to the historical and social background of the 18th-century Scottish dance scene in Edinburgh by exploring the streets and buildings connected with it. A five-hour walk covering the UNESCO World Heritage Old Town of Edinburgh will focus on major centres of dance during the 1700s. Interesting street names and buildings which housed or were used as ballrooms, theatres and dance schools will tell the stories of the people who enjoyed dancing and contributed to the development of the Scottish dance scene. The tour will finish with a guided museum visit to look at other material traces of dance activities of the past, including paintings, historical dresses, and others.
The course will take the form of a guided tour around the Old Town of Edinburgh, exploring the City's unique 18th-century dance heritage. Each walk will begin with a brief introduction before visiting relevant locations for a short discussion supplemented by images and maps. The walk will finish with a guided visit to the National Museum of Scotland to examine 18th-century fashion exhibits relevant to the earliest dance clubs.
Event Location
Edinburgh Adult Education Programme
Other information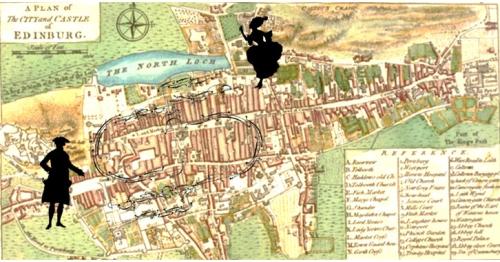 Disclaimer
Please note that you should check with the event organiser to confirm details of times and location - Scottish Local History Forum is not responsible for the events hosted by Member Societies.