Dancing in Georgian Edinburgh
When & Where
Saturday, 21 October 2023 -

10:00am

to

3:00pm
Adult Educaiton Programme, The City of Edinburgh Council, Edinburgh, EH1 1LT
Event Details
The New Town of Edinburgh, UNESCO World Heritage site from 1995, started from James Criag's plan of 1767 and transformed Auld Reekie into 'Athens of the North'. The social scene was an essential part of the new lifestyle, with dance playing an important role in education and entertainment. Moreover, survived Georgian Street Assembly Rooms are now one of the gems of New Town Georgian architecture. A ball dedicated to Queen Charlotte's Birthday, similar to the one featured in the Bridgerton series by Netflix, was one of the first events hosted in the elegant ballroom. The course will introduce students to the historical and social background of the 19th-century Scottish dance scene in Edinburgh by exploring the streets and buildings connected with it. A 5-hour walk through the elegant streets of the New Town will focus on major centres of dance during the 1800s. Buildings and sites used to house ballrooms, theatres and dance schools will tell the stories of the people who enjoyed dancing and contributed to the development of the Scottish dance scene. The tour will finish with a guided visit to the Scottish National Gallery to look at other material traces of dance activities of the Georgian period.
The course will take the form of a guided tour around the New Town of Edinburgh, exploring the City's unique dance heritage from the late Georgian period. The walk will begin with a brief introduction before visiting relevant locations for a short discussion supplemented by images and maps. It will finish with a guided visit to the Scottish National Gallery to look at paintings of dancing scenes and to discuss them from a dance history point of view.
To book: https://adulteducationedinburgh.spydus.co.uk/cgi-bin/spydus.exe/FULL/WPA...
Event Location
Adult Educaiton Programme
The City of Edinburgh Council
Other information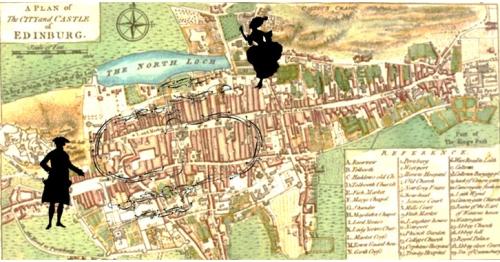 Disclaimer
Please note that you should check with the event organiser to confirm details of times and location - Scottish Local History Forum is not responsible for the events hosted by Member Societies.