From Garden to Eden - The Story of Dundee Gasworks
When & Where
Abertay Historical Society
Wednesday, 10 November 2021 -

7:00pm

to

7:45pm
Online, Online, Online
Event Details
An online talk by Iain Flett. Dundee was one of the first Scottish burghs to embrace lighting by coal gas to improve safety of its inhabitants at night. The first commercial undertaking was built on landfill out from the gardens of the Peep o Day House and was supplied with coal by river. A second rival commercial works was built alongside it, and until the entire site was acquired by the Dundee Gas Commissioners, customers had the very modern quandary of having gas delivered through the same pipes by different suppliers! Like nearby Carolina Port and small boatyards, the gasworks was landlocked by the creation of the Dundee-Arbroath railway and the extension of Dundee Docks, but by this time coal could be delivered by rail. Gas would be continued to be produced by Dundee City until nationalisation in 1948 and then the arrival of piped natural gas would mean that gas production ceased but gas storage would continue. The site, along with its gasholder, is now intended as the location of a Dundee branch of the Eden Project, so this is a perfect time to look back on its history.
Iain Flett is the former Dundee City Archivist. He retired in 2016 after 40 years and continues to be active in local historical research.
Please note - the talk will be recorded and sent as a video link to participants in advance, along with a Zoom link to join us for the live Q&A session. Places can be booked on the society's website https://abertay.org.uk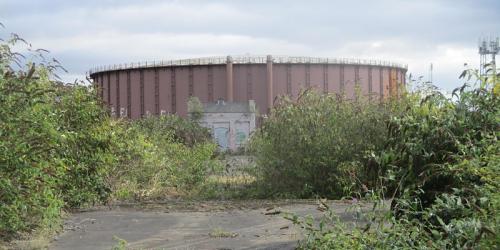 Disclaimer
Please note that you should check with the event organiser to confirm details of times and location - Scottish Local History Forum is not responsible for the events hosted by Member Societies.