Kessock Ferry Exhibition
When & Where
Saturday, 17 September 2016 (All day)
North Kessock Village Hall, North Kessock, IV1 3XS
Event Details
Based on previous exhibitions and new information the fund day will include films, photos, raffle, tea room and children's corner - something for everyone.
Saturday 17th September 2016 10am to 5pm.
Contact
Event Location
North Kessock Village Hall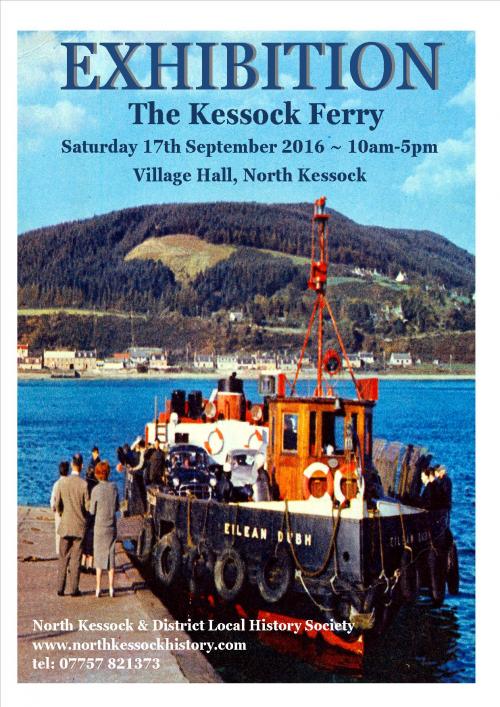 Disclaimer
Please note that you should check with the event organiser to confirm details of times and location - Scottish Local History Forum is not responsible for the events hosted by Member Societies.