Little Ross lighthouse - How it came to be built
When & Where
Wednesday, 10 February 2016 -

7:30pm

to

9:00pm
Parish Church Hall, St Mary Street, Kirkcudbright, DG6 4DN
Event Details
The subjects covered in the talk will include the reasons why a lighthouse was considered desirable, the identities and motives of the people who supported it and those of the people who opposed it. The complex and extremely lengthy campaign will be described, including many unforeseen twists and turns. The criteria that finally, after twenty years, swung the tide of official opinion in support of the lighthouse will then be identified and explained.
The processes of surveying , designing and tendering for construction of the lighthouse station will then be detailed, and the difficulties faced by the contractors and site staff will be described. Quotations will be provided from original correspondence between members of the Stevenson family which will illustrate the nature of the occasionally strained relationships between them. Details of construction will be described, which will demonstrate the Stevenson family's mastery of their special skills in lighthouse construction, and extensive photographs and copies of original drawings will provide further clarification of the whole design and construction of all the buildings on the island.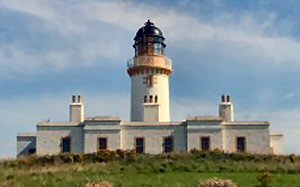 Disclaimer
Please note that you should check with the event organiser to confirm details of times and location - Scottish Local History Forum is not responsible for the events hosted by Member Societies.