Lost Glasgow: More Than Just Memories - Exhibition
When & Where
Maryhill Burgh Halls Trust
Friday, 1 December 2017 - 10:00am

to

Tuesday, 27 February 2018 - 4:00pm
Maryhill Burgh Halls Trust, 10-24 Gairbraid Avenue, Glasgow, G20 8YE
Event Details
Maryhill Burgh Halls Trust are delighted to host the Lost Glasgow - More Than Just Memories exhibition from 27th November 2017 until 27th February 2018, on loan from Glasgow City Heritage Trust.
Norry Wilson has been at the heart of the popular Lost Glasgow Facebook page since 2014 which has attracted a 135,000 global following. The site posts archive photographs which brings stories and memories to light of Glasgow, its buildings, its people and its dynamic history. Glasgow City Heritage Trust teamed up with Lost Glasgow in 2017 to 'present an exhibition devoted to the documentation, discussion and appreciation of Glasgow's changing architecture and its community throughout the last few centuries'. After a popular run in the city centre, the exhibition is open again this winter at the Burgh Halls.
The exhibition is free and will be open to the public from 27th November 2017 to 28th February 2018. Please see below for the opening times:
Mondays: 10am - 8.30pm
Tuesdays: 10am - 4.30pm
Wednesdays: 10am - 8.30pm
Thursdays: 10am - 8.30pm
Fridays: 10am - 4.30pm
Weekend Opening Times:
Saturday 2nd December 10am – 4pm and 5pm – 8pm
Saturday 9th December – 1pm – 3pm
Sunday 10th December – 10am – 3pm
Saturday 16th December – 2pm – 5pm
Weekend opening times from January - February 2018 TBC.
Closed during the Christmas period 23rd December – 7th January.
Opens again at 10am on Monday 8th January.
Weekend opening times from January – February 2018 TBC
The exhibition will be displayed in the first room beyond the entrance of the Burgh Halls in the ground floor foyer (opposite the cafe). Signage will be displayed throughout the Burgh Halls but please ask our friendly volunteers at reception on the ground floor if you require directions.
Maryhill Burgh Halls, 10-24 Gairbraid Avenue, Glasgow, G20 8YE.
(Please note our entrance is on Gairbraid Avenue, not the one facing Maryhill Road).
Contact
Maryhill Burgh Halls Trust
Event Location
Maryhill Burgh Halls Trust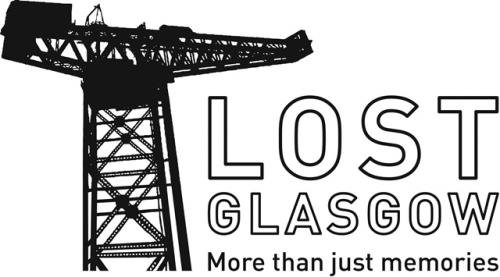 Disclaimer
Please note that you should check with the event organiser to confirm details of times and location - Scottish Local History Forum is not responsible for the events hosted by Member Societies.