The MacKinnon Photography Collection: Visions of Climate Change
When & Where
Wednesday, 17 November 2021 -

11:00am

to

11:30am
Online, Online, Online
Event Details
National Galleries of Scotland curator Blake Milteer will talk about the The MacKinnon Collection and Visions of Climate Change
The MacKinnon Collection of Scottish photography was recently acquired by the National Galleries of Scotland and the National Library of Scotland and is shared by both institutions. There are over 15,000 photographs in the collection dating from 1840s through to the 1940s. In this 20 minute talk, Curator Blake Milteer provides a view of the past to inform the future by using examples from the MacKinnon Collection into how Scottish life and identity has changed and transformed in the past hundred years. There will be an opportunity to ask questions after the talk.
We hope Blake's talk will inspire you to take part in the Visions of Climate Change Crowdsourced Competition. Historic Environment Scotland (HES) in partnership with the Heritage Trust Network and the Scottish Council on Archives has created a crowdsourced campaign in response to the climate emergency and COP26 by showcasing the impact of climate change on Scotland.
Details of how to enter the competition will be given at the Zoom event on the 17th of November or read about it now by following this link: https://www.historicenvironment.scot/archives-and-research/online-exhibi...
The MacKinnon Collection is distinguished by the work of photographers who captured unprecedented images that brilliantly transport us back to a century of changing rural communities, growing cities, and enduring historic sites, but also illuminate the faces and places that continue to affect our lives today. More information here: https://www.nationalgalleries.org/search-all/mackinnon%20collection
Register for the event here: https://www.eventbrite.co.uk/e/the-mackinnon-photography-collection-visi...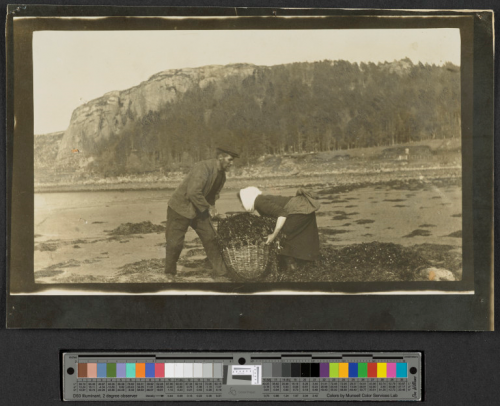 Disclaimer
Please note that you should check with the event organiser to confirm details of times and location - Scottish Local History Forum is not responsible for the events hosted by Member Societies.