Robert Heron and the Galloway Enlightenment - talk by Ted Cowan
When & Where
Wednesday, 14 December 2016 -

7:30pm

to

9:00pm
Parish Church Hall, St Mary Street, Kirkcudbright, DG6 4DN
Event Details
Robert Heron is remembered, if at all, as the man who wrote the first memoir of Robert Burns.
Detested by Burnsians for supposedly traducing the bard, Ted Gowan argued in a recent article that Heron was, in fact, an outstanding product of the Scottish Enlightenment.
Ted edited, and published for the first time, Heron's Journal - the manuscript of which survives in Edinburgh University Library.
Researches on Heron, which are still on-going, prompted questions about the impact of enlightenment ideas upon his native Galloway.
Heron was not alone!
Enlightenment is usually regarded as an urban phenomenon but Galloway, it will be argued, presents a different picture.
Costs
Visitors £3, Members free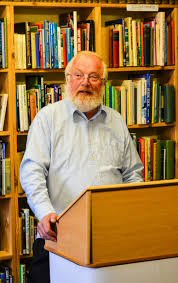 Disclaimer
Please note that you should check with the event organiser to confirm details of times and location - Scottish Local History Forum is not responsible for the events hosted by Member Societies.