September Zoom Talk: The Atlantic Salmon
When & Where
Friday, 17 September 2021 - 7:30pm
Breadalbane Heritage Society, Online, Online
Event Details
An on-line Zoom presentation by Dr. David Summers
David is the Fisheries Director of the Tay District Salmon Fisheries Board and has over 30 years' experience in the field of salmon and freshwater fisheries' research and management. He will provide an overview of the status of the River Tay's salmon population and fisheries, with an emphasis on how things compare with the past and what the future might hold. Particular emphasis will be placed on local Breadalbane issues such as hydro development.
Event Location
Breadalbane Heritage Society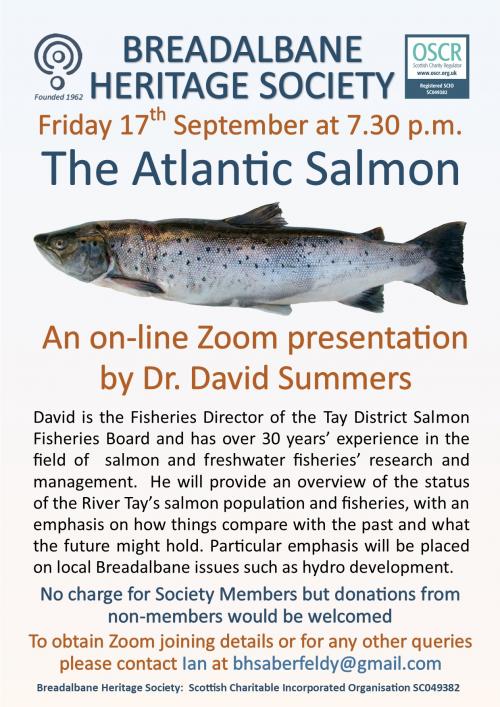 Disclaimer
Please note that you should check with the event organiser to confirm details of times and location - Scottish Local History Forum is not responsible for the events hosted by Member Societies.