Skin: A Layered History Exhibition Launch
When & Where
Thursday, 9 February 2023 -

6:00pm

to

8:30pm
Royal College of Physicians of Edinburgh, 11 Queen Street, Edinburgh, EH2 1JQ
Event Details
This event celebrates the launch of our exhibition 'Skin: A Layered History'.
The event will begin in our foyer with a wine reception. You will then have the opportunity to hear two speakers, Dr Katherine Aske and Prof. Sara Brown. Katherine will discuss the history of skincare while Sara, who is a clinical dermatologist, will explore the latest developments in skin treatment technology. The wine reception will then continue with tours of our new exhibition.
About the exhibition
'Skin: A Layered History' explores the changing meaning of skin from the 1500s to the present day.
Bringing together artefacts spanning scientific illustrations, early modern rare books, medicines, wax models, prostheses and sculptures, this exhibition uncovers the social, cultural and medical history of skin.
The exhibition is split into four themes. It starts by exploring the role of the skin as a boundary – one which might need to be breached to let out the disease trapped within.
It then moves on to uncover the history of skin diagnosis and treatment, including the role which scientific illustrations and wax models played in the the development of dermatology. The exhibition then considers the history of skin markings – from scars to tattoos. Finally, the exhibition explores skin-related prejudice past and present, in the context of racism, sexism and classism.
Event Location
Royal College of Physicians of Edinburgh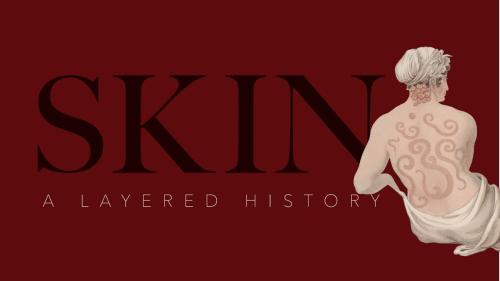 Disclaimer
Please note that you should check with the event organiser to confirm details of times and location - Scottish Local History Forum is not responsible for the events hosted by Member Societies.