Townend School Life 1850-1897
When & Where
Wednesday, 13 March 2019 -

7:30pm

to

9:00pm
Parish Church Hall, St Mary St, Kirkcudbright, DG6 4DN
Event Details
Townend School Life 1850-1897
The first mention found of the school is in the Council Minutes of 1850 when Rev J. Underwood presented a letter to the council stating the need for a proper school for the poor children educated by Mr McCandlish. The Earl of Selkirk offered a site and estimated the cost of the building to be £180 to £190.
The Log Book for the school 1885-1896 includes the inspectors report and everyday happenings at the school i.e. whooping cough, low attendance, scholars hoeing turnips. Always a day off for the Queen's birthday.
In 1873 with coming of the Education Act the school was transferred to the Kirkcudbright School Board. The Kirk Sessions agreed to the transfer if religious education continued to be taught. Eventually the school closed and was amalgamated with the Johnson School. It was then that the building was altered to become the hospital for the town.
After the Society AGM, Vivien Dania will cover the development of the school from its beginning to when it was transferred and altered.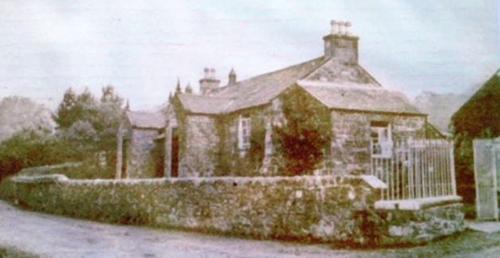 Disclaimer
Please note that you should check with the event organiser to confirm details of times and location - Scottish Local History Forum is not responsible for the events hosted by Member Societies.