Twilight Talks about Design: Scotland in Europe - Sharing Culture by Design
When & Where
Thursday, 16 January 2020 - 6:30pm
Dovecot Studios, 10 Infirmary Steet, Edinburgh, EH1 1LT
Event Details
The latest series of inspiring free Twilight Talks about Design focuses on Scotland in Europe: Sharing Culture by Design, 18.30hrs, Thursday 16th January 2020, Edinburgh's Dovecot Studios. Led by curator John Ennis, four expert panellists explore routes that nourish our design links with Europe. Scottish Diaspora tapestry panels will be on display.
The talk also marks the start of a 'creative cluster' of free activities at Dovecot and Summerhall, including Wild Weaving Workshops, Weaver's Tales, Exhibition Highlights Tour and a guided Saturday Stroll, all bookable in advance via Eventbrite.
Panelists: Mary V Mullin; Mark Watson; Emma Bond; Stacey Hunter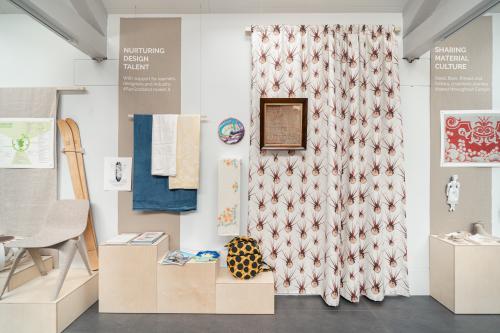 Disclaimer
Please note that you should check with the event organiser to confirm details of times and location - Scottish Local History Forum is not responsible for the events hosted by Member Societies.