Who Owns Scotland's Land?
When & Where
Wednesday, 18 January 2023 -

7:00pm

to

8:00pm
Black Bull Inn, Main Street, Gartmore, FK8 3RW
Event Details
Land ownership has been a contentious source of conflict throughout Scotland's history. Public access and a belief in sharing the landscape has clashed with the economic power and influence held within the land. This is a timely event which should provoke a lively discussion. DEFINITELY NOT ONE TO BE MISSED
Andy is a Scottish Independent politician, who served as a Member of the Scottish Parliament from 2016 to 2021. He is also a writer and researcher best known for his work on land ownership in Scotland. He is the author of the brilliant books Who Owns Scotland (1996) and The Poor Had No Lawyers (2015).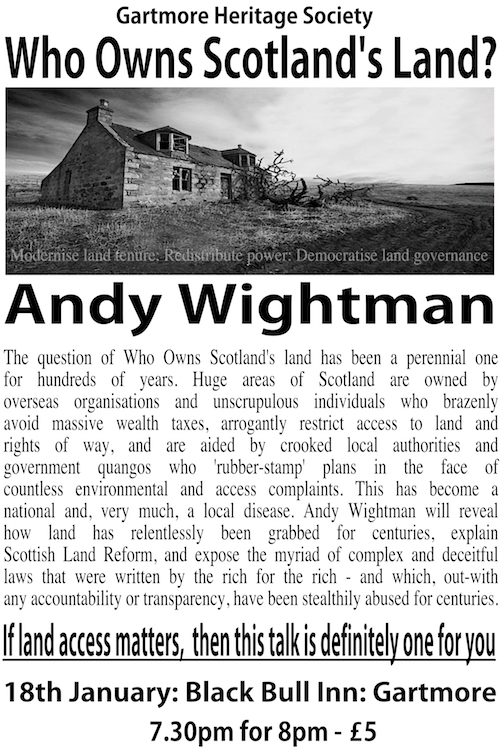 Disclaimer
Please note that you should check with the event organiser to confirm details of times and location - Scottish Local History Forum is not responsible for the events hosted by Member Societies.