Gairloch Museum
About this Organisation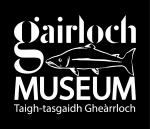 Gairloch Museum recently relocated to a stunning new building - a former nuclear bunker in the centre of Gairloch. The museum has opened to rave reviews and has been described by visitors as 'the best museum in Scotland' and 'better than the V&A in Dundee'.
The redesigned industrial interior of the building lends itself perfectly to the thoughtfully arranged displays. A combination of modern museum technology and traditional displays tell the story of the people and landscape of Gairloch and the surrounding area from the oldest rocks in Europe to the modern day. The museum also celebrates the Gaelic culture of the area.
Highlights among the displays include the original lens from Rubh Re lighthouse; a replica croft house showing how people used to live; and an interactive gallery about our magnificent natural world, midges and all! Also on show are the first Pictish stone found on the West Coast mainland and the Poolewe Hoard – a rare Early Iron Age bronze hoard found locally.
Gairloch Museum is a member of Visit Scotland's 'Ancestral Welcome' scheme. If you have ancestors from the Gairloch area, the museum is the place to explore your family history. As well as the usual genealogy records, the archive holds copies of the family papers of the Mackenzies of Gairloch dating back well before the first census. There is also a wealth of research on local families undertaken over the years by museum volunteers, and a library of more than 4000 photographs.
The Museum shop stocks a specialist range of books and CDs of local interest and crafts by local makers. The in-house art gallery hosts a rotation of exhibitions. A café with wonderful views down the loch is coming soon.
Organisation Type
Historic Building Library or Archive
Museum
Museum Library or Archive
Parish Library or Archive
Entry last updated: March 26th, 2020
Resources Available
| Title | Description | Type |
| --- | --- | --- |
| Heroes of Gairloch Parish | In 2017-18, Gairloch Heritage Museum was granted funds from Heritage Lottery to carry out its project to commemorate the Centenary of the First World War. As part of this project, Museum researchers have created a database using some of the information from "Na Gaisgich: The Heroes of Gairloch Parish, World War I" by Ann Roots and William MacRobbie. This invaluable book details almost 500 ... read more | Primary, Secondary, Online/Digitised, Images/Photographs, Artefacts |
| Guide to Londubh Burial Ground, Poolewe | The Londubh Burial Ground, Poolewe, together with its ruined chapel ('Inverewe Old Church') and Pictish symbol stone are recognised to be very special. They are thought to date back prior to any local written history, into at least the medieval period and possibly, given the circular enclosing bank in places beyond the present wall, to the earliest Christian period. In 1997, they were accorded ... read more | Secondary, Online/Digitised, Images/Photographs, Maps |
Please note that links to websites and catalogues are provided by the Organisations listed and not maintained by Scottish Local History Forum.