The Legendary Leith Smacks - Eric J Graham
When & Where
Corstorphine Heritage Centre
Thursday, 26 November 2015 -

7:00pm

to

8:15pm
Edinburgh Capital Hotel, 187 Clermiston Road, Edinburgh, EH12 6UG
Event Details
Prior to the arrival of the railway, the Port of Leith was Scotland's international arrivals and departure lounge. Anyone who entered or exited, and who didn't fancy the hair raising trip by overland coach, used the far more luxurious Leith Smack, a beautiful little vessel designed to carry her passengers to London in comfort and as much safety as a seagoing vessels would allow!
Eric published an article on this subject in Issue 82 of the Scottish Local History Forum's Journal, available to purchase.
Go to https://www.slhf.org/journal-back-issues
Contact
Costs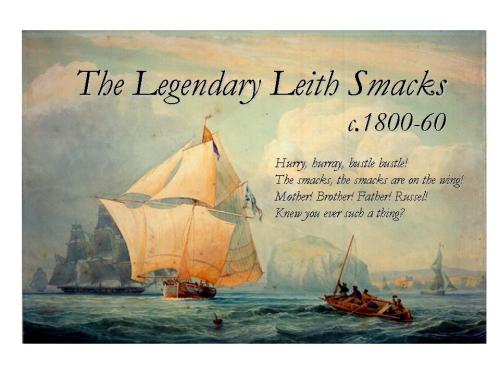 Disclaimer
Please note that you should check with the event organiser to confirm details of times and location - Scottish Local History Forum is not responsible for the events hosted by Member Societies.