Edinburgh Libraries
About this Organisation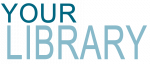 Visit the Central Library or any of our 27 community libraries across Edinburgh to access a world of information, learning and activities for young and old.
The Edinburgh and Scottish Collection at Central Library has a wealth of local and family history material to explore.
Library members have 24/7 access to our online resources for research, reference and leisure, including ebooks, audiobooks, magazines and newspapers.
Organisation Type
Public Library or Archive
Entry last updated: April 25th, 2018
Resources Available
Title
Description
Type
Capital Collections

Capital Collections is the online image library for Edinburgh Libraries and Museums and Galleries.

Edinburgh's Central Library opened in 1890 and ever since, it has built in-depth collections relating to the history and culture of the city of Edinburgh and the topography, history and people of Scotland. Many of the stunning images from our collections are digitised and available to ... read more

Online/Digitised
Our Town Stories

Our Town Stories is a fun and interactive website that brings Edinburgh's history to life using material from the heritage collections of Edinburgh Libraries.

Explore the city's past through images, maps and stories from our collections. Browse the wonderful 'Then and Now' images and historical maps and read our bite-size stories that tell the history of Edinburgh's people, places and ... read more

Online/Digitised
Edinburgh Collected

Edinburgh Collected is a website for collecting and sharing memories of Edinburgh.

Edinburgh Collected is free and easy to use on a computer, tablet or mobile phone. Just create an account to start adding and sharing memories and making scrapbooks of your favourite memories. If you don't have a picture, you can still share your story in a written memory. Community or local history ... read more

Online/Digitised
Edinburgh and Scottish Collection

The Edinburgh and Scottish Collection was brought into being by the merger of the former Edinburgh Room and Scottish Library in 2011. The remit of the Edinburgh Room was to collect all published and unpublished material, in many formats, relating to the history, people and culture of Edinburgh. The Scottish Library was a lending and reference library devoted to Scotland. The merging of the two ... read more

Primary, Secondary, Online/Digitised, Images/Photographs, Maps, Newspaper, Catalogued, Meetings/Events
Please note that links to websites and catalogues are provided by the Organisations listed and not maintained by Scottish Local History Forum.