West Stormont Historical Society
About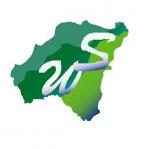 The land west of the Tay, north of the Almond and south of the Grampian Mountains is known historically as West Stormont. The area encompasses the parishes of Auchtergaven, Kinclaven, Logiealmond, Moneydie, Redgorton, and the Murthly portion of Little Dunkeld.
West Stormont Historical Society promotes and encourages the study of local history in this part of rural Perthshire. Society members have carried out considerable research into the people, places, industry, events and social developments that are formative in the creation of the area's essential historical character. Historical records and photographs have been collected, archaeological sites explored and recorded, local houses and buildings surveyed, and biographies of local personalities researched and published. The Society produces a regular magazine, Auld Times.
West Stormont Historical Society has around 70 members and is one of the most active local history groups in Perthshire. In common with most other societies it is in recovery mode following the pandemic. Its programme of illustrated talks recommenced in 2022, however, and will be peripatetic from January 2023 with talks to be given in four parishes.